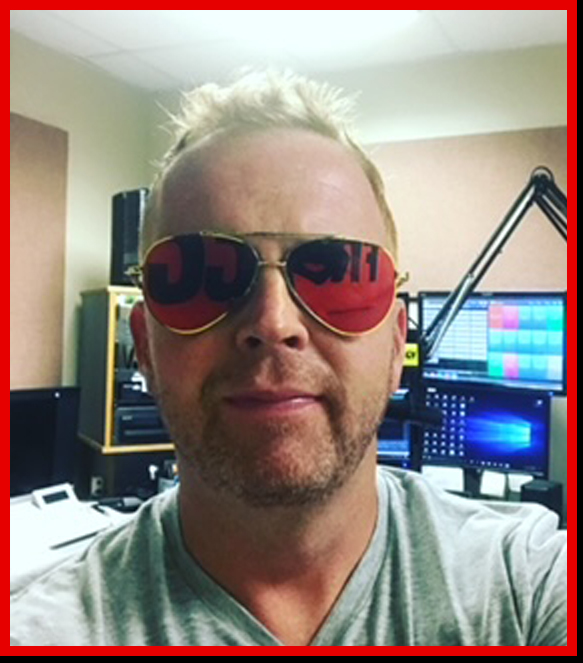 Afternoons 2pm-7pm
Hi I'm Danger. I host afternoon drive 2pm-7pm on Froggy Radio. I've been hanging out with yinz guys for two decades on the ride home. I moved here after college from my home state of Tennessee.
I immediately fell in love with Pittsburgh's civic pride, the rivers, the hills, the sports teams, the Laurel Mountains, the tailgate parties, the potholes (kidding), the 6 months of winter (ok I definitely don't like that) and most of all the people. Pittsburgh area people are hard working and very welcoming. Thanks for being so kind to this southern, Irish American kid who moved north to be on the radio.
One of the first things I noticed about this region was how much people love the country lifestyle and country music. Country music artists love coming to Pittsburgh to perform because of the great crowds and the passion for music. Pittsburgh people have lots of passion.
Oh yeah this is supposed to me about me I guess. I'm a father of five wonderful children. I'm married to my sweet thang. I love to golf, explore the Laurel Mountains, drink latte's with my pinky out in Sewickley and have a beer with my friends in Oakdale.
Fun Fact: my favorite area golf courses are Oakmont, Laurel Vallley, Mystic Rock, Nevillewood and Montour Heights.
Another Fun Fact: I've interviewed pretty much every country singer.
In case you're curious: I got the nickname "Danger" because I did tons of stunts on the radio mostly when I was in college and throughout my career from time to time. Thank you for reading my bio, coming to our events, inviting me to your tailgates at concerts and of course listening to my radio show and podcasts.